Haitec MetallbauPerfection in glass, metal & wood
from South Tyrol





We build for beautiful living and working. The company Haitec is your handicraft company for metal construction as well as the most diverse construction products made of glass, wood and other materials. We provide you with all the services you need from a single source: we realize your building project from consulting, planning and production to assembly. All of South Tyrol we made innovative and sophisticated exterior finishes, including windows, doors, shops portals, balcony, roof and floor glazing, stairs and railings, fence systems, glass façades and winter gardens. In this broad spectrum it is self evident that we are always ready to go new ways and to cross borders in metal construction.


We are known
for our special designs

Haitec Metallbau GmbH was founded in 2000 in Franzensfeste by Christian Prader, Stefan Bacher and Konrad Unterfrauner. Our company motto is: For us there is nothing that would not be possible! For this attitude, customers from South Tyrol and in the neighboring regions, who do not want products out of the box, but rather extraordinary services according to individual requirements, appreciate us. It is not unusual for regular customers to come to us because the projects they intend to undertake are not mastered by other companies. For us, such orders are always a great incentive to use our innovative power in combination with our craftsmanship for a non-everyday result in metal construction. Then it is tweaked until the perfect solution is found. We work with technical competence in dealing with the different materials, which in many cases far exceed the classical range of metal construction. In order to produce high-quality products for our customers and developers, we combine traditional know-how with state-of-the-art production techniques. So we are not only known in South Tyrol for our tailor-made special constructions made of glass. Our construction products are technically correct and easy to handle. This is a convenient solution for the client because he gets everything from one company.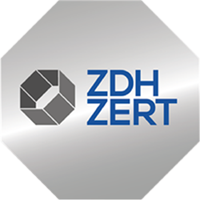 Haitec takes care
of complete building additions

In addition to such special or custom-made products, we take care of complete  building additions in wood, glass or steel. In the hotel industry and other areas, it is important to offer guests or visitors a particularly comfortable spatial environment. Often, however, the existing building does not have the necessary prerequisites for this. This is where Haitec Metallbau comes into play: a closed balcony over several floors, a lodge or a large lounge offer completely new possibilities of use and are a self-evident part of our performance spectrum.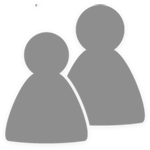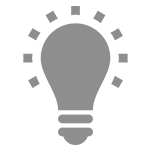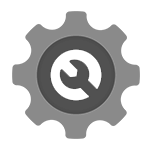 Metal or glass facades,
doors, windows and much more

In addition to our various products – such as glass façades, windows, doors, winter gardens, roof and floor glazing, stairs and railings – Haitec GmbH also produces refined and high-quality wine refrigerators. With their installation, we create walk-in wine-tasting rooms, which are now popular throughout Europe. Another Haitec proprietary development is a stainless steel ski rack, which immediately catches the eye with its elegant design. Our high standards of functionality, uniqueness and longevity also apply to these products. They are always tailor-made and are the result of a common path with our customers.

As a trade company, we would like to have our jobs, executed to the fullest satisfaction, speaking for us. This is why you will find a small selection of our references on the entire range of services in metal construction – from doors and windows to large-scale glass façades. Please make your own picture of our performance.
There is nothing
that could not be done!
Haitec Metallbau

From the initial consultation to the final assembly you will feel a strong team spirit from our employees. Christian Prader is responsible for customer care, work procurement and final accounting. Konrad Unterfrauner is responsible for the supply and the orders. Stefan Bacher is the director of the workshop and is responsible for the work. Our workshop team consists of five locksmiths and one apprentice. Individual plans are created on the drawing board of our technical draftsman. And our secretary is looking forward to your call or an e-mail.
Are you planning a construction project and are looking for a suitable metal construction company? Please contact us today: (+39) 0472 459 062 or info@haitec.it.